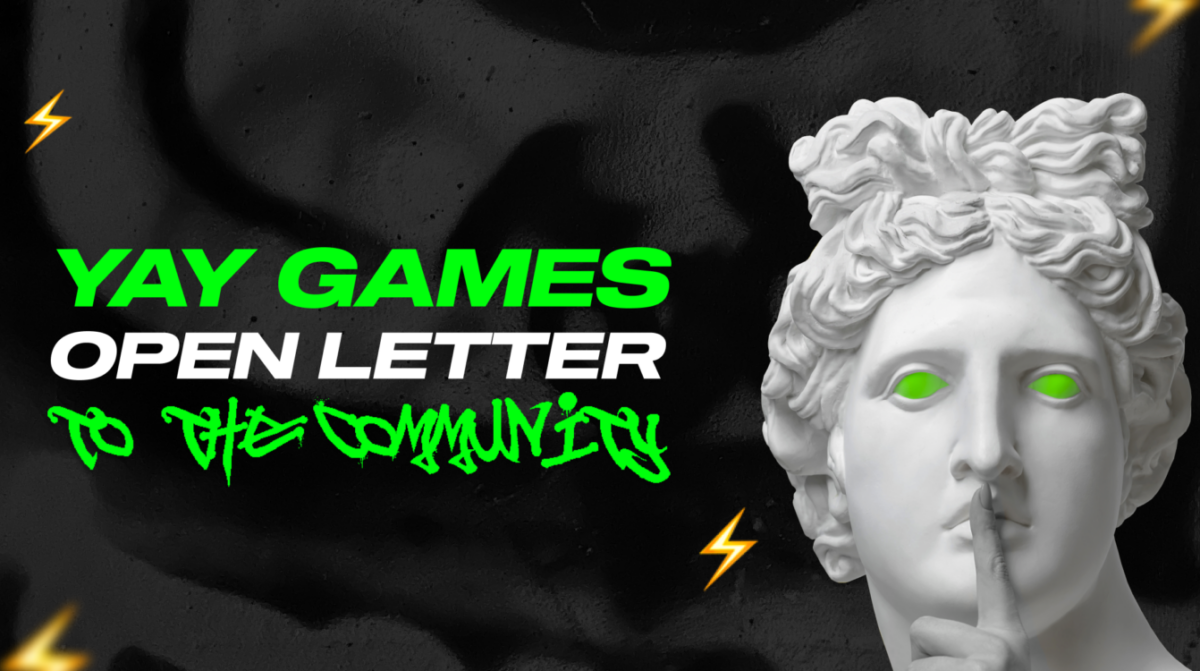 YAY Games, one of the most popular GameFi protocols of all time, is announcing a new milestone in its roadmap: restructuring and rebranding.
Setting its vision on new horizons, YAY Games will be rebranding and developing its B2B direction by partnering with renowned crypto companies. Both the phases serve the purpose of making YAY a go-to platform for every high-end crypto startup.
After thorough planning, the restructuring process is underway to expand YAY Games into new areas of the crypto industry. Major updates are mostly related to team, vision and core product, while key details are given below.
New team and leadership
When YAY Games was founded, all team members shared a singular vision and common moral values. The team was given all the resources it needed to succeed and through hard work and dedication, YAY Games managed to transform from a startup to an established company.
Along the way, and partly due to community requests and feedback, the strategy and core idea behind YAY Games began to change.
Expectations from the community grew and stopped meeting altogether, leading to further disconnection.
Meanwhile, differences began to emerge between the co-founders and some of the team members in terms of values, vision and general approach to managing the company.
As a result, the team no longer shared a singular vision of the project and its future development, as it did in the beginning.
It cannot be denied that YAY Games achieved significant milestones while maintaining the previous structure, but the company now has more ambitious goals for the growth and sustainability of the ecosystem. Now is the time to meet those expectations and raise the bar with a new team and leadership.
important support
With a strong team and new vision, YAY Games plans to rebrand and transform its ecosystem with the help of new partners.
The new collaboration with two major players within the crypto industry will provide YAY with the greater resources, expertise and technology needed to manufacture high quality products within a reasonable time frame.
YAY Games will announce its new strategic partners and shareholders once the new products approach the release date.
new beginning
YAY Games' main product Zeus will be discontinued. This was a valuable experience and an important page in the history of YAY, but we will continue in the direction of helping crypto startups with new products, which are being developed from scratch.
We haven't abandoned the idea of ​​Launchpad as a core product, but we want our next product to be able to meet the needs of both startups and investors without compromising the interests of either party.
In line with our new vision, it will serve high-quality and innovative projects of any sector within the crypto sector, beyond just play-to-earn and blockchain gaming niches.
Details regarding the transfer of $YAY bet tokens on ZEUS will be announced soon, so be sure to stay tuned.
closing thoughts
While YAY Games aims to continue to grow within the Avalanche blockchain, competing with the best projects in the ecosystem, the team plans to explore multi-chain integrations and alternative business areas.
Committed to building throughout the crypto winter, the restructuring presents an excellent opportunity for YAY Games to make fresh starts and develop new products that add real value to the crypto space and the YAY ecosystem.
YAY Games has never been this vibrant and powerful as the team is now both confident and excited about the years ahead.
About YAY Games
YAY Games is a decentralized DeFi ecosystem for B2B and B2C, focusing on high quality projects, NFT and DeFi.
As the ultimate DeFi brand, YAY Games is a one-stop-shop for any blockchain-related projects. Providing them with expertise, community, and sophisticated mechanics through their native launchpad, multiple smart-contract solutions, and relevant industry partners.
Follow YAY Games on Social Media: Twitter , Telegram | medium
Disclaimer
All information contained on our website is published in good faith and for general information purposes only. Any action taken by readers on information found on our website is strictly at their own risk.