Web2 social media sucks. But the decentralization of social media is going to change how we all think about social networking, says DSCVR's Rick Porter.
Social networks in their early days were the flagships adding many new users to Web 2. They became central to the way we connected with friends, family, and co-workers. Today, they are the prism through which we see ourselves as a society.
The Big Tech behemoth has turned the scales far in its favor with walled gardens and exploitative conditions. While receiving huge returns from our personal data. But disillusionment is growing.
We are waking up to the realities of one-sided bargaining with centralized social platforms. Wrinkles are visible in his shiny armor. Facebook's parent Meta recently experienced a drop in revenue for the first time ever, while profit declined for the third straight quarter. And, Meta shares are down, part of a downturn that began when it reported a drop in Facebook usage late last year.
Finally, meta users and media partners are realizing that they cannot trust these platforms. Instagram recently made a sudden change in its feed format to be like TikTok. Users were furious. Celebrity creators who relied on the platform like Kardashian protested, too. Intrusive advertising and lack of transparency contribute to the clutter now felt by many users.
Twitter is even worse. Elon Musk has openly talked about changing the core dynamics of the platform's functionality. The saga of Musk's stalled takeover is going to court. The conflicting claims and counterclaims are doing little to enhance Twitter's reputation, or reassure account holders that their best interests will be served.
web2: lose control
These are just some of the problems we have come to associate with centralized social media. Data leaks, such as those experienced by 533 million Facebook users in 106 countries, have exposed vast amounts of personal information. Sharing troves of full names, phone numbers, email addresses and profile details puts victims at risk of criminal attacks. And most of us now realize that the platforms themselves harvest and sell user data so that it can be exploited and exploited by advertisers. To many, this sounds like a breach of trust as well as an unacceptable breach of privacy.
Control over content – or lack thereof – is another drawback. Creators who open an account with Instagram must allow it to "use, distribute, modify, play, copy, publicly perform or display, translate and create derivative works" of their Content. Feeds curated by platform algorithms are increasing bias and polarization.
Decentralized platforms offer viable alternatives
What if there was a viable alternative? One where users can stay safe and maintain ownership of their content – or even that of the platform?
Blockchain-based technologies have now advanced to the point of providing viable solutions to these Web 2 pain points. Decentralized social media offers an opportunity to rethink the relationship between social networks and their users from the ground up, rather than from top to bottom.
Decentralized architecture means it is not necessary to own a platform. Web3 can also enable users to guide the platform they use and own their social communities. These facts result in an entirely different dynamic. This eliminates any need to sign off on content distribution rights. Or, find one day the platform where you publish has turned into an entirely different product. Web3's unique ability to define and protect ownership now empowers creators to share and monetize their work as they see fit.
The perceived complexity of Web3 has, so far, withheld mass adoption. But companies able to build an easily navigable bridge from Web2 would be in a good position to attract an influx of new users. My co-founders and I built DSCVR (pronounced "Discover") with exactly this principle in mind. Our axiom being, "If you are able to use social media in Web 2, you are able to use DSCVR." Another barrier to mainstream adoption has been user experience (UX). I believe we now have the tools to address this.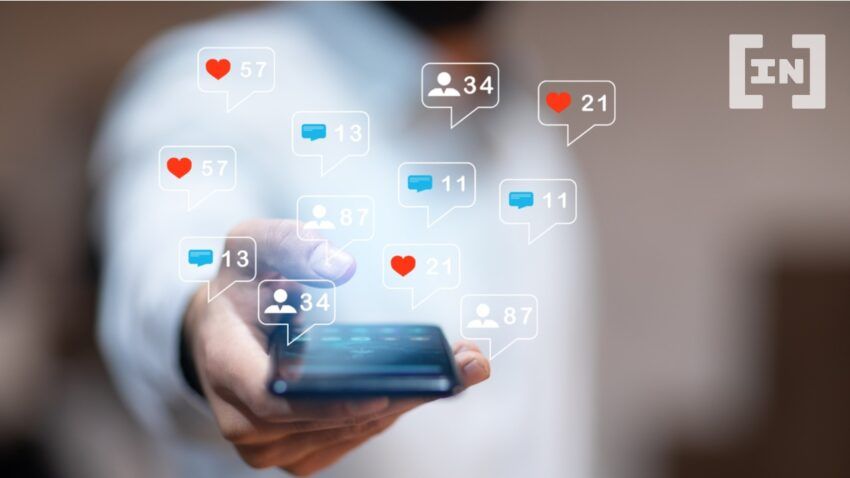 Web2 vs. Web3: The Underlying Opportunity for Monetization
Changing social communities based on blockchain have inherent opportunities for monetization. For example, most blockchain-native applications require a Web3 wallet to access goods and services. New wallets have difficult to remember addresses that contain long strings of letters and numbers. They also generate a "seed phrase" (the equivalent of a master password) that must be saved or remembered for future reference. So creating a wallet and then linking it to a new social profile can be a challenge for newbies to web3.
DSCVR's frictionless sign-up process includes a native wallet that can be used directly. NFTs (fungible tokens) can be airdropped directly into the user's profile, or transferred from it, without any additional setup required.
DSCVR rewards great content with NFTs, which can be retained and enjoyed or traded for profit. Blockchain infrastructure enables communities to conduct tipping, gifting, gating and even commerce functions. For the latter, NFTs are used as a pass for paid-for events or as a paywall for exclusive content. Later, they remain valuable collectibles.
Token gating, whether free or monetized, can be used to protect community privacy and privacy if this is the preferred option. In the future, communities may also choose to conduct marketplaces, auctions, or run mass promotions. Thus monetization can be shared with the users who fuel the platform, not just with those who build and operate it.
community is paramount
All social media platforms satisfy the inner human desire to build communities, network and feel connected. How we manage those connections, set rules and responsibilities should be a matter for each community, not a centralized overlord.
Web3 social forums foster discussion and debate based on an ethos of transparency and collaboration, which has been dispelled by web2 manipulative oversight. They should also be given a chance to depart from the straitjacket template.
At DSCVR we agreed that it is important to have a comprehensive set of community management tools that can be used – or not – to optimize community areas (known as "portals") at a higher level. This personalization applies to function as well as form. Portal members build together with the ability to take on specific membership roles and easily grant relevant permissions to perform agreed functions.
Web3 alternatives are empowering users to take back control. It takes time to create and develop new communities but the seeds have been sown. We have new perspectives on what successful communities look like and can become. Places where we own our digital communities. And where creative work and great ideas benefit the promoter as much as the shareholder.
This is the real power of decentralisation. And why it's about to change how we all think about social networking.
About the Author

Rick Porter is the CEO and co-founder of DSCVR, a blockchain-based social platform built entirely on the Internet Computer Protocol.
Have something to say about Web2 Social Media or something? Write to us or join the discussion in our Telegram channel. You can share us on Tik Tok, Facebook, or . can also catch Twitter,
Disclaimer
All information contained on our website is published in good faith and for general information purposes only. Any action taken by readers on information found on our website is strictly at their own risk.