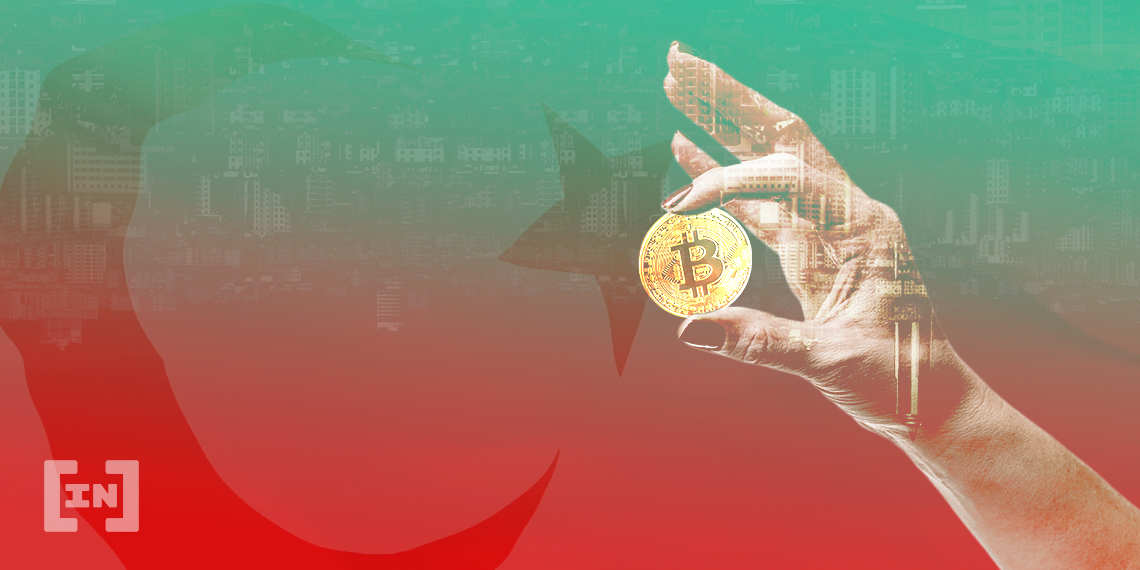 Turkey's inflation rate has reached its highest level in 24 years, with an annual inflation rate now at 78.62%. The Turkish Statistical Institute published this figure with the monthly increase being 4.95%.
There are several reasons why the inflation rate rose to such astronomical figures, including rising energy costs and a weakening Turkish lira. Other countries have faced similar inflation rate spikes, with the European Central Bank preparing to raise interest rates for the first time in 11 years.
Turks Turn to BTC as Inflation Hedge
While the lira is weakening, the amount of BTC volume on LocalBitcoins is increasing significantly in this region. BTC peer-to-peer trading volume in Q1 and Q2 of 2022 has seen a huge increase compared to Q4 of 2021.
In the first quarter of 2022, LocalBitcoins trading volume increased by 51% compared to the fourth quarter of 2021, while trading volume increased by 40% in the second quarter of 2022. These are substantial increases that show that the public is turning to cryptocurrency to protect their financial position.
In the midst of all this economic turmoil, the Turkish government is turning to various measures. But still, all demographics are turning to crypto, and neither age nor gender is influencing the decision to invest in crypto.
Turkish government turning to gold savings
Turkish President Recep Tayyip Erdoan has expressed his dislike for raising interest rates, calling interest rates the mother of all evil. This has led to the collapse of the Turkish lira, and the country may have to take drastic measures to deal with the issue.
To deal with inflation, the government has revealed a scheme that will bring the savings of gold sitting at home in the banking system. The government says that the gold conversion deposit account will provide risk free income. It is estimated that there is about $250 to $350 billion in gold in homes.
Turkey outlawed crypto payments in 2021, but that doesn't seem to deter citizens from investing in it purely as an asset class. Should the conflict continue, crypto investments will likely grow higher. Individuals have often turned to crypto as a hedge against inflation, although this argument appears to be losing its strength.
Disclaimer
All information contained on our website is published in good faith and for general information purposes only. Any action taken by readers on information found on our website is strictly at their own risk.