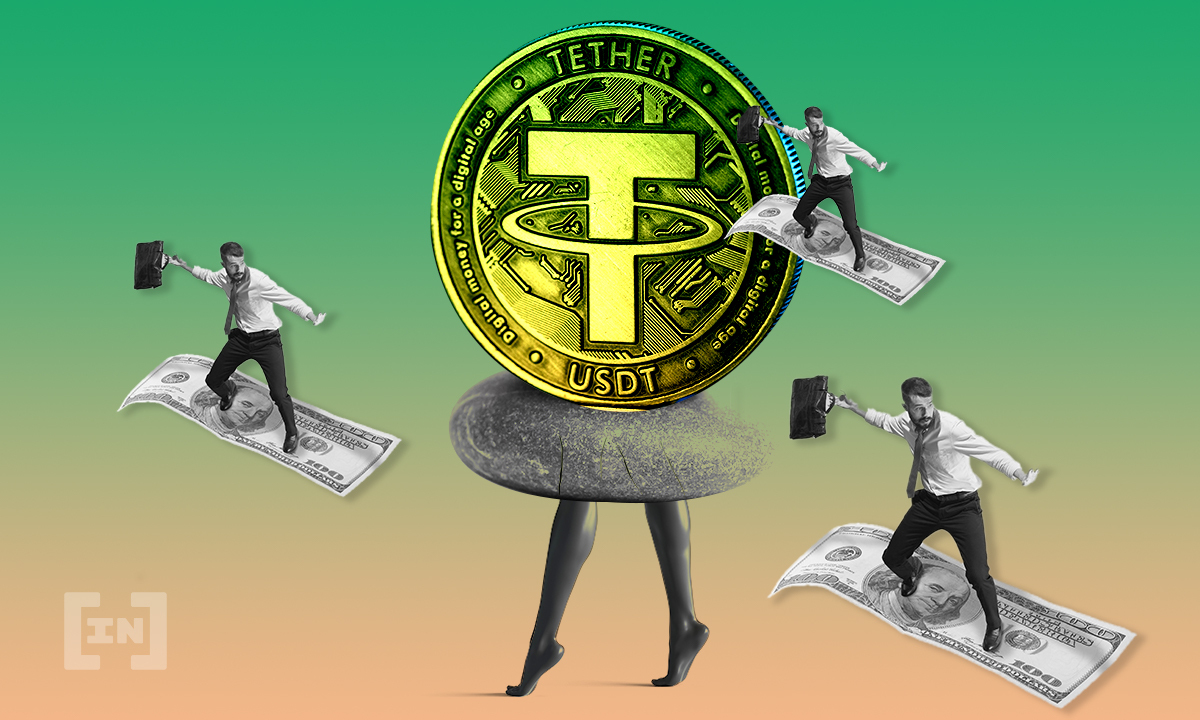 Tether, the world's largest stablecoin with assets of $68 billion, will conduct a full audit with a top 12 accounting firm to improve the transparency of its USDT reserves.
USDT has steadily lost market share after a series of redemptions over the past few weeks, triggered by weakening confidence following the collapse of the Terra blockchain last month.
Tether, the issuer of the USDT stablecoin, is currently working with a Cayman-based accounting firm called MHA. The organization has so far produced only attestations — a snapshot of a company's balance sheet at a given date.
in an interview with euromoneyChief technology officer Paolo Ardoino said Tether is now working on providing a comprehensive audit that, as opposed to verification, will help give a more complete picture of the company's financials over a specific period of time.
"I think it's one of the top 12, so not so bad. When the rules aren't clear, the big four are a little more cautious about providing full audits," Ardoino said, pointing out that However, other rival stablecoins were still lacking in this regard.
Tether pressured to disclose USDT reserves
Tether has been under pressure to be more transparent about reserves backing USDT, an asset pegged one-to-one against the US dollar. Advocates argue that the disclosure will help investors better understand potential risks and determine how auditors are interacting with the company.
While Tether has provided some clarity on its bankers, it is concerned about its USDT reserves, citing confidentiality. Ardoino said crypto assets accounted for a small portion of Tether's reserves.
He also said that Tether has reduced its holdings of commercial paper from $40 billion to $15 billion over the past eight months, reducing market concerns about the risk in the firm's portfolio. Ardoino said some of its reserves have been transferred to securities maturing within three months.
Tether has been providing New York Attorney General Letitia James with regular updates on its reserves and operations as part of a $18.5 million settlement and trading ban in February last year. euromoney informed of.
Arduino says USDT peg is practically never broken
The stablecoins have come under scrutiny in the weeks following the high-profile collapse of the Terra blockchain in May. Amid the chaos, Tether's USDT temporarily lost its parity against the US dollar, falling to $0.95 as investors panicked and exited the stablecoin.
Ardoino claimed that, in practice, USDT was never de-pegged when the company paid users the equivalent of $1 to redeem their USDT holdings. Using the example of a 2008 bank on Washington Mutual to explain the recent chaos, Ardoino said:
"We were put under a stress test that even banks might not succeed, and we passed with flying colours. We showed that in the worst case scenario, when Terra was collapsing, the entire crypto market went haywire, we got a ton of withdrawal requests and we honored them within minutes.
He added: "Tether redeemed 10% of our assets in 48 hours and in the blink of an eye we could do much more. Overall, in 10 days it was about $11 billion or 13% of our assets and still no problems Not there."
According to Coinmarketcap, the total market capitalization of Tether has fallen by more than $10 billion since the beginning of May.
Disclaimer
All information contained on our website is published in good faith and for general information purposes only. Any action taken by readers on information found on our website is strictly at their own risk.