Tamadoge (TAMA) is the new Memecoin on the block. Let's crack this new coin and see if it has the potential to become the latest Memecoin sensation.
Memecoin combines famous memes with a new crypto. Developers use the notoriety of jokes to gain profit and publicity for their new offering. It was the same with Dogecoin (DOGE) and Shiba Inu (SHIB).
Although there is usually no serious project backing behind Memecoin, they can fetch a high listing price or generate high profits in the market.
Now, there's a new meme coin on the block. Called Tamadoge, it is positioning itself as one of the most relevant new cryptocurrencies in the market.
Tamadoge: What is this?
Tamadoge is a new cryptocurrency that wants to be the number one Memecoin. The project attempts to combine the concepts of the metaverse and play-to-earn (P2E) games.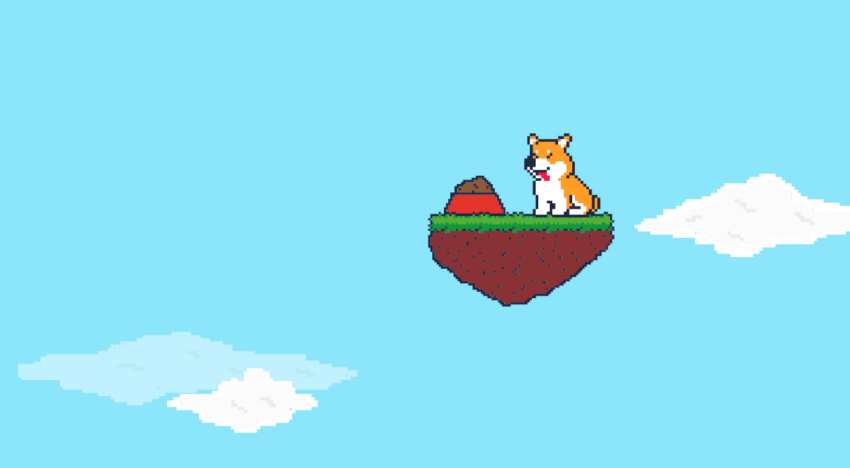 The cryptocurrency managed to raise over $1.8 million in its pre-sale, which was launched just a month ago.
Why is it different from other memecoins?
Unlike other cryptocurrencies that are born out of memes, Tamadoge had a project behind it at launch.
The project behind Tamadoge is the birth of Tamaverse, the metaverse where users can create, buy and interact with various pets.
How to buy Tamadoge?
Users can find the cryptocurrency on the official Tamadoge website. to buy it:
Make sure you have MetaMask Wallet installed on your browser, or use one of the wallets supported by Wallet Connect. Shopping on a desktop browser will give you a smooth shopping experience.
Click on "Connect Wallet" and select the appropriate option. For mobile wallet apps you need to select "Wallet Connect".
There will be 3 options available to the consumer.
next steps
Click Buy ETH with Card. This option will allow you to buy ETH which will be sent by Transak to your wallet. You will then be able to use this ETH to buy TAMA. Click on "Buy Eth with Card" to start and follow the on-screen steps. To cover the minimum TAMA purchase, you must purchase a minimum of $15 worth of ETH.
Buy TAMA with ETH. Once you have enough ETH in your wallet (if you don't have ETH or USDT, choose option 1 to buy ETH first), you can now swap your ETH for TAMA.
Type in the amount of TAMA you wish to buy (minimum 1,000) and then click "Convert ETH". Your wallet provider will ask you to confirm the transaction and will also show you the gas charges.
Buying TAMA with USDT. Please ensure that you have at least $15 USDT in your wallet before starting the transaction. Type in the amount of TAMA you wish to buy (minimum 1,000). Click "Convert USDT". You will then be asked to approve the purchase twice. The first approval is for the USDT contract and the second is for the transaction amount. Please ensure that you go through both the approval steps to complete the transaction.
Remember to have the correct Tamadoge address which is 0x12b6893cE26Ea6341919FE289212ef77e51688c8.
Is Tamadoge a Good Investment?
The interesting thing about the TAMA cryptocurrency is that it brings together two important ideas. Memecoins has a cultural view of the world. And, there's the seriousness of a credible cryptocurrency – it has the backing of a project focused on building a metaverse with P2E game plans.
Investing in Tamadoge is a good option for investors who like memes and play-to-earn game projects.
TAMA: Is this a good bet?
Any project or cryptocurrency that achieves possession of more than $1 million within the crypto winter should be considered an interesting project.
Tamadoge is undoubtedly a new bet in the cryptocurrency market, offering users the best of both worlds in memes and serious projects.
Unlike other meme cryptocurrencies such as DOGE, TAMA will provide the user with a meme coin that will provide the actual value within the metaverse behind the cryptocurrency.
Have something to say about Tamadoge or something? Write to us or join the discussion in our Telegram channel. You can share us on Tik Tok, Facebook, or . can also catch Twitter,
Disclaimer
All information contained on our website is published in good faith and for general information purposes only. Any action taken by readers on information found on our website is strictly at their own risk.