Armaan Shirinyan
Bitcoin still fundamentally rises despite unpleasant price action on the market
The number of addresses in the cryptocurrency market that is now greater than 1 or exactly 1 BTC is increasing rapidly as the consolidation of bitcoin is still taking place in the market. As the data shows, the number of addresses holding bitcoin is approaching 880,000.
Despite the massive reversal in the cryptocurrency market, retail traders and investors haven't stopped accumulating assets for a second since the increase in the number of wallets holding BTC began in May 2021.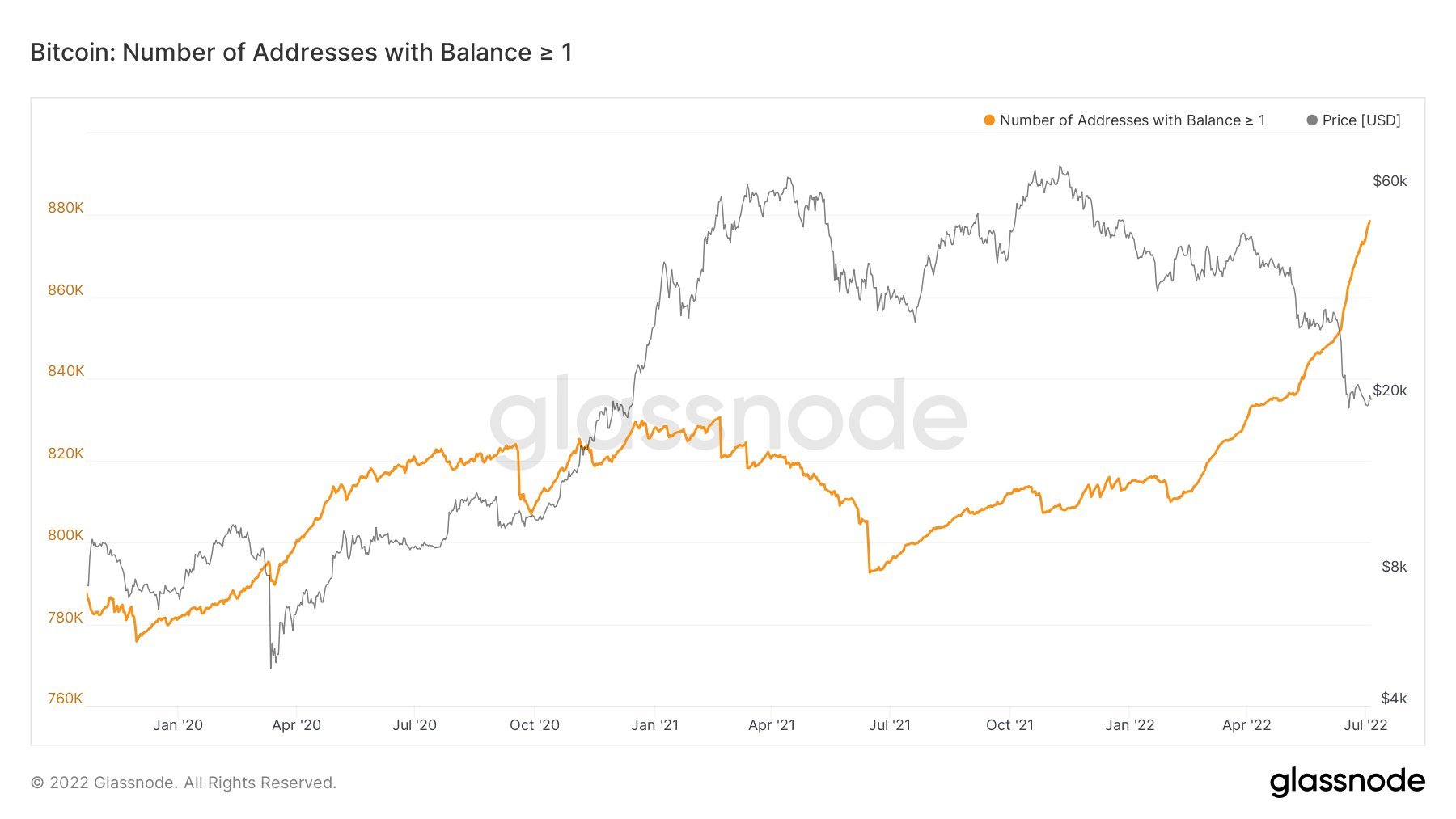 The main reason behind such a dynamic could be the fact that smaller investors choose HODLing as their main strategy rather than actively trading digital gold and dealing with the risk of losing their funds.
Additionally, the increasing adoption rate of bitcoin and other cryptocurrencies directly affects the number of wallets that hold 1 or more coins on their balance as the "orange coin" is still one of the main ways to "enter" the cryptocurrency market. acts as one.
Some large funds and investors redistribute their bitcoin holdings across multiple wallets to secure their users' funds and improve the fund management process.
Bitcoin's Network Development Doesn't Help
Unfortunately, bitcoin's fundamental growth isn't enough to keep the first cryptocurrency afloat as it continues to lose its value almost every week. The 2021 bitcoin rally was fueled by institutional investors, who have mostly left the cryptocurrency market.
Unlike in 2017, retail demand is no longer high enough to push the price of the first cryptocurrency far enough to begin another rally. Fortunately, we are already seeing a number of capitulation signals that could attract institutions that are willing to buy bitcoin at an affordable price.