Gamza Khanzadev
The drop in the Shiba Inu market cap is more dramatic than the drop in its price, but it's actually not a bad sign
According to the latest data from TradingView, the capitalization of the Shiba Inu has dropped by more than 5.5% as of today, while the price of the SHIB coin has dropped by almost 1.8%, three times less. Thus, at the time of writing, the capitalization of the project is $6.01 billion, and the price of SHIB is $0.000011 per coin.
Nevertheless, such a huge difference in the fall should not bother fans and holders of the much-loved Memecoin, which in the opinion of many in #ShibArmy should no longer be considered a Memecoin. This is especially true against the backdrop of the massive use of the coin as a means of payment and its integration into the ranks of payment systems.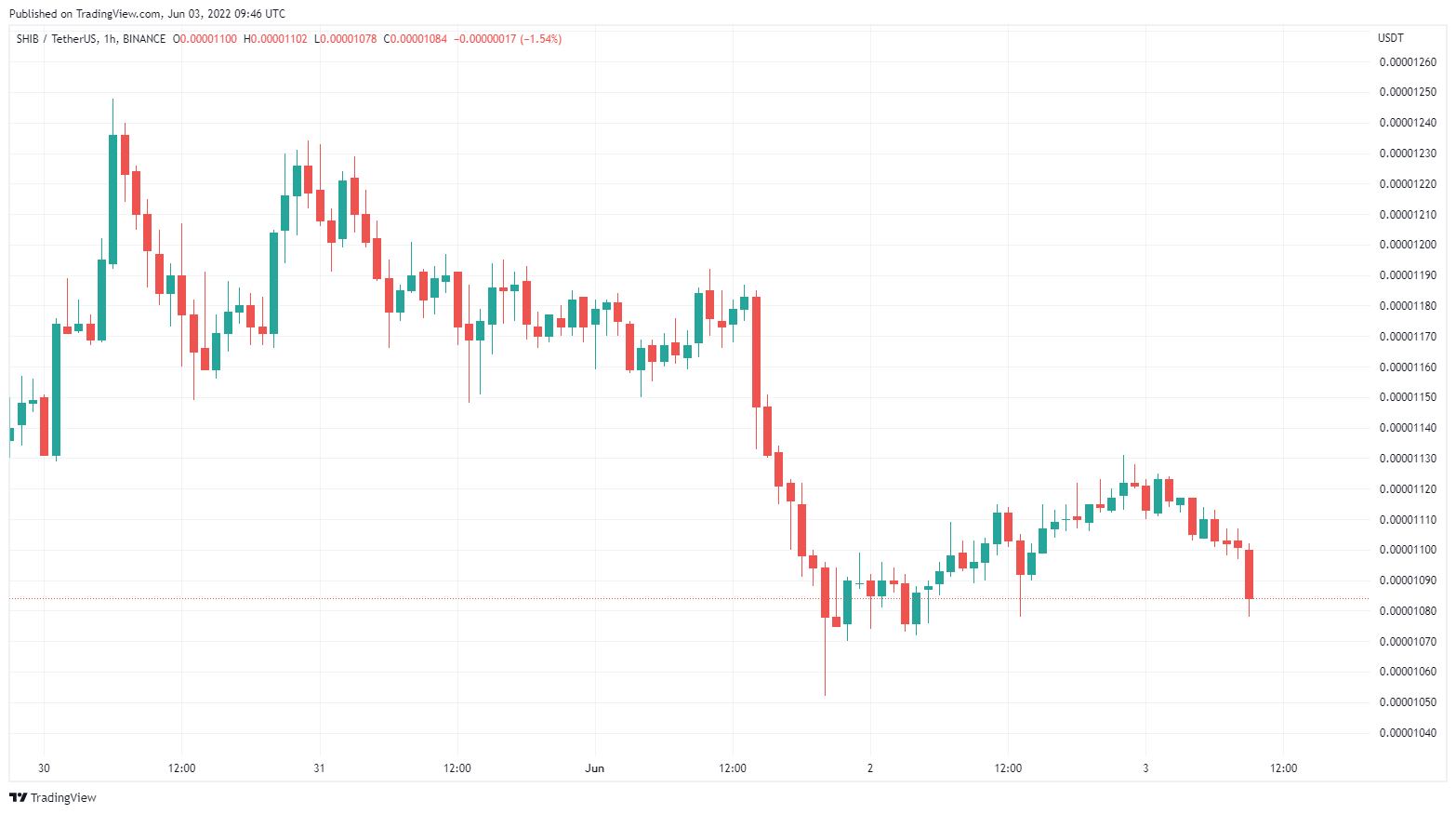 So why is this good news?
Market capitalization, simply put, is a product of the number of coins in circulation and the price of each of them. With a fixed number of coins, one would expect the capitalization and price of a coin to grow in the same way.
However, Shiba Inu is not such a simple project, as the number of SHIB coins is constantly being burned according to the consensus established by the community and project developers.
In recent times, the Shiba burn rate has often shown encouraging values, and on June 2 it also showed an incredible 190% increase. It can be safely assumed that as a result of the increase in burning, the number of SHIB coins in circulation is steadily decreasing, but because the market environment tends to drive the price of the coin down, the Shiba Inu's capitalization is more severely reduced. it happens.
In good news, it can be assumed with equal certainty that while the market remains bullish again – and if, of course, the project survives a potential crypto winter – SHIB will be able to show market-outperforming growth. while fans of "Diamond Hands" will be generously rewarded for their loyalty.