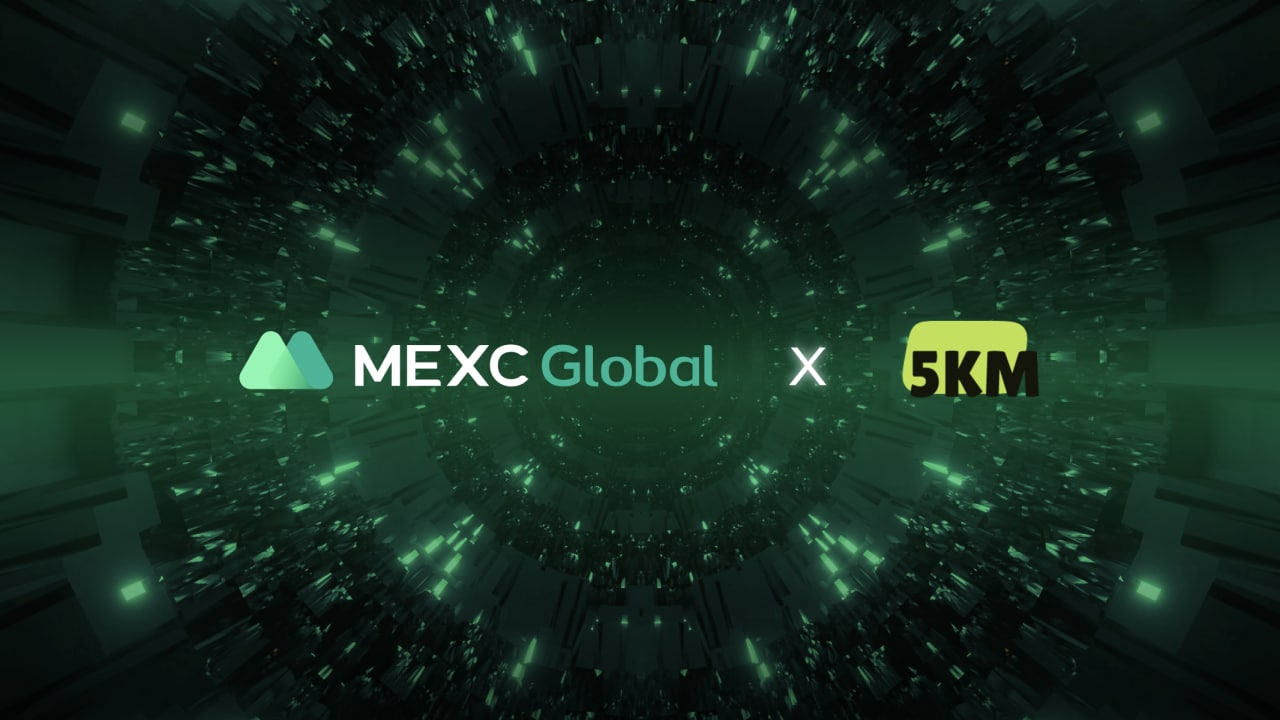 Leading digital asset and cryptocurrency trading platform MEXC Global will list 5KM, a Web3 Lifestyle APP and community, on 6 June at 12:00 UTC. Stay tuned for a series of upcoming specials within the 5KM community, and buy a limited number of MEXC × 5KM co-branded NFTs.
With the aim of creating a decentralized sports community, 5KM encourages people to love sports, enjoy a healthy lifestyle and go out and become a plogger for environmental protection on blockchain data.
Adhering to the core concept of rewarding players, 5KM has a built-in GameFi to improve the lifestyle of the people. In the app, users can wear NFTs of sports equipment such as sneakers to earn relevant token incentives by walking, jogging, running in groups, etc.
5KM is committed to connecting Web3 to inspire everyone to do sports, promote healthy lifestyles and take practical action against global warming.
Move-to-earn is growing rapidly and has become an essential component of the next generation lifestyle for Web3 enthusiasts.
As a vanguard of the Web3 game communities, the founders of 5KM unveiled an app called "10KM" in 2014. With the advent of the move-to-earn economic model, it has evolved into the current 5KM.
With the partnership with MEXC Global, the growing Web3 lifestyle community has the opportunity to reach over 7 million users worldwide. MEXC Global not only provides 5KM of additional liquidity, but has also become a strong contributor to help build a more robust community that brings brand new Web3 sports and lifestyle experiences.
"The listing of our governance token 5KM RUN (RUN) on MEXC is a very exciting step towards growing our community on a global scale," said Adi Wahoo, Marketing Head, 5KM.
"The main thing is that community is fundamental to us, and having our tokens listed on well-known platforms like MEXC allows us to develop larger and more rewarding experiences for the next generation of players while expanding our international community."
"5KM is managed by the DAO, which means the community has full governance rights, and members can stake RUN through voting and other means. And by registering RUN tokens on the MEXC platform, users can easily Will be able to support projects and enhance the functions of the RUN token as a governance token from the 5KM platform," concluded Adi.
$RUN5KM will be listed on MEXC Global on June 6th at 12:00 UTC. Join our Twitter space-themed move-to-earn on June 7/8 at 12:00 UTC, and don't miss the MEXC×5KM Co-Branded NFTs Limited Sale between June 8 -15! Check out the 5KM M-Day event and more detailed information from the MEXC Global official sites.
About MEXC Global
Founded in April 2018, MEXC Global is a digital asset trading platform with over 7 million users, providing users with one-stop services including spot, margin, leveraged ETFs, derivatives trading and staking services.
Key members of the team come from international enterprises and financial companies and have experience in the blockchain and financial industries.
Follow MEXC Global: Twitter , Telegram | website | blog
Disclaimer
All information contained on our website is published in good faith and for general information purposes only. Any action taken by readers on information found on our website is strictly at their own risk.