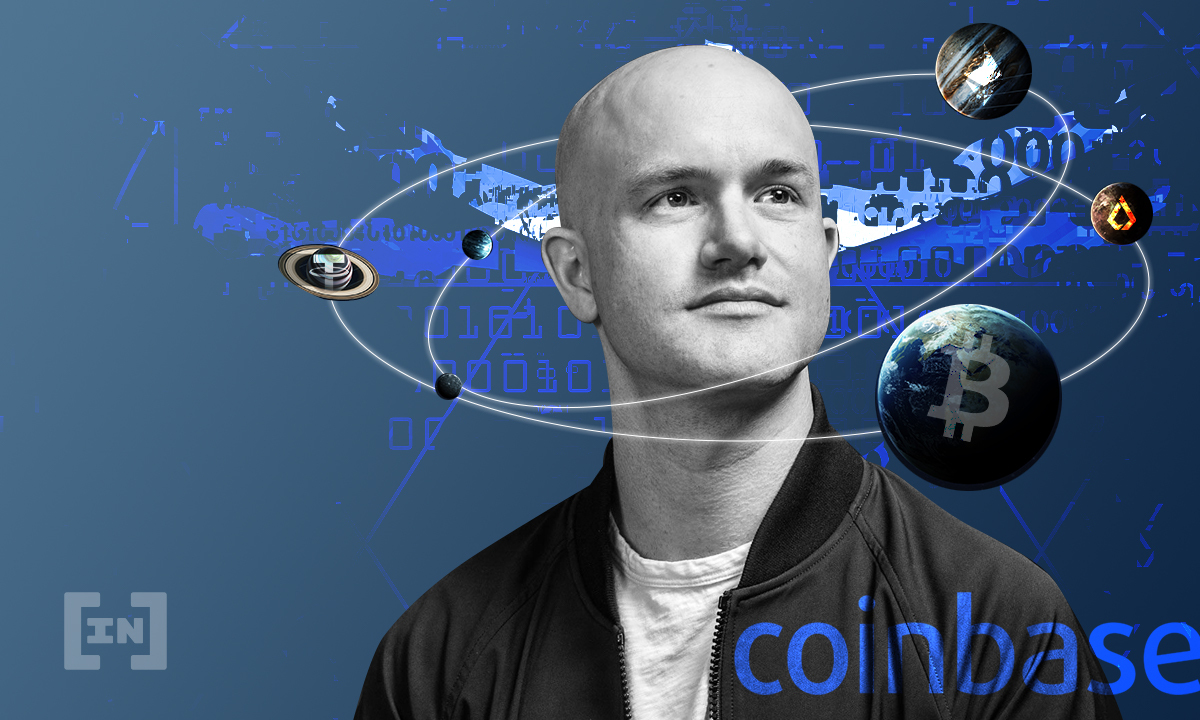 Coinbase CEO Brian Armstrong has said that the EU's new crypto law is a positive development "that went unnoticed."
Last week, the European Union reached a tentative agreement stating that a full set of basic information travels with crypto asset transfers. Anti-money laundering regulations mean that firms like Coinbase will have to check customer identities regardless of transaction size, bringing crypto transactions under the same standards as wire asset transfers.
Taking to Twitter, Armstrong is appreciated The European Union and the UK to take the lead on the issue of crypto regulation, adding further: "This will likely be a model for other countries to follow."
Coinbase in the UK and Europe
Armstrong's comments come as Coinbase looks to expand further into the UK and Europe. As Coinbase executives pointed out, harmonizing regulations across the European bloc will allow the company to "invest, accelerate and expand our development efforts."
Armstrong was in London even as European regulators ironed out the details of the markets in the Crypto Assets (MICA) regulation bill. Coinbase has teams in both London and Dublin. The two English-speaking capitals give Coinbase a foothold in both the UK and EU markets, and are only separated by an hour and 20-minute airfare.
While the post-Brexit UK will not fall under the new European law, there are signs it may be close to approving a law of its own.
Coinbase executives Nana Murugesan, VP Business Development & International, and Tom Duff Gordon, VP International Policy, said the following on the matter:
"Great to hear about the UK's ambitions to become a major global hub for cryptocurrency assets, and we are encouraged by thoughtful conversations with policymakers on how to turn that aspiration into reality. The UK is currently on Coinbase and we are excited by the momentum there as we look to grow our business."
So it appears that even though Coinbase has reduced its workforce in the US, it will be traveling elsewhere in search of greener pastures. The company already has teams in the UK, Ireland and Germany, and the business will soon expand to include France, Italy, Spain and the Netherlands.
a contrasting view
Coinbase is at pains to explain that the latest round of EU legislation will be good news for the company and the industry at large. In crypto, however, there are always conflicting views to be found.
Perennial skeptic Amy Castor said Armstrong's "good news" routine was just a spin.
"It's a downside for crypto," emphasis on Castor. "Any time regulators rule in crypto, it is negative for coins. Armstrong is trying to put a positive spin on things during difficult times."
Castor's no-coiner opinion may not be surprising, but on occasion he has received support from within the industry. In fact, Armstrong's claim that the move was positive prompted an angry crypto Twitter community member. Say: "Positive? It's dystopian. WTF happened to you, man?"
Disclaimer
All information contained on our website is published in good faith and for general information purposes only. Any action taken by readers on information found on our website is strictly at their own risk.