Armaan Shirinyan
Ether showing first signs of reversal when divergence appears on intraday charts
The selloff in the cryptocurrency market caused billions in losses for retail and institutional investors who owned bitcoin and other cryptocurrencies. But given its capitalization and liquidity, Ethereum's performance was arguably one of the worst in the market as a whole.
The Relative Strength Index suggests we are seeing the first signs of a potential short-term reversal, despite Ethereum's frightening technicals and macros. Price indicator divergence is often used to determine short-term reversal points at the end of each rally.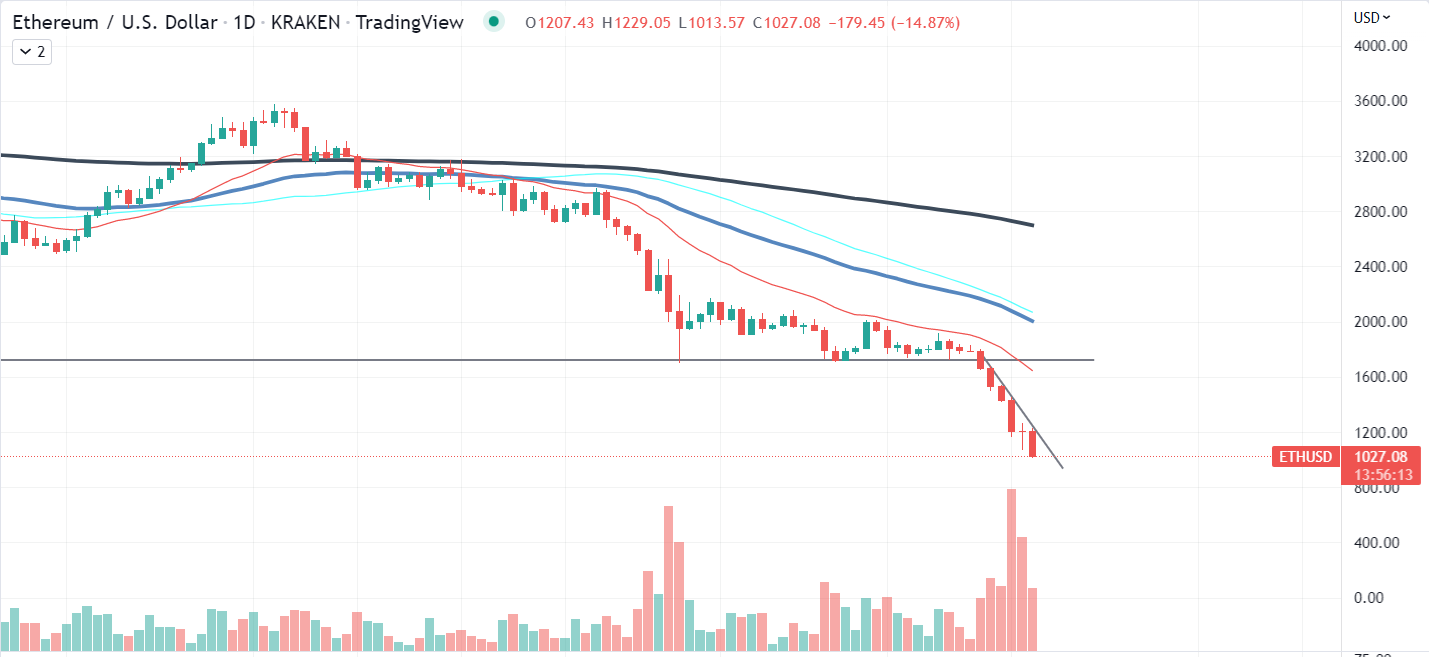 In the current Ethereum case, the price of the cryptocurrency is showing a fairly strong divergence with the indicator on the four-hour time frame. The daily time frame, unfortunately, has no signs to suggest that a mid-term reversal is imminent.
Divergence with the indicator was forming since June 13.
Macro data remains dangerous
The main driver of the current downward rally is negative macro data which includes large-scale liquidations in the spot, derivatives and lending markets. With most investors liquidating, with no new funds coming into the market, it has nothing but strong selling pressure.
The past two weeks were the toughest for Ethereum in a long time, with massive liquidation volumes on the lending and lending market, Celsius facing the risk of liquidation, 3AC losing investors' funds and Beacon. The chain is experiencing a block reorganization that calls into question the security of Ethereum. 2.0. At press time, Ethereum is trading at $1,033.
Ethereum isn't the only one experiencing tough times as the entire DeFi sector is bleeding with no new funds coming in, and the biggest players leaving the market for good.