alex dovbanya
Bitcoin briefly surged 4% on the news only to immediately give up on those gains.
The US Federal Reserve raised the benchmark interest rate by 75 basis points, the biggest increase since 1994.
The world's largest cryptocurrency, bitcoin, is changing hands on the Bitstamp exchange at $20,889. The largest cryptocurrency on the news briefly gained over 4%, but it quickly erased those gains.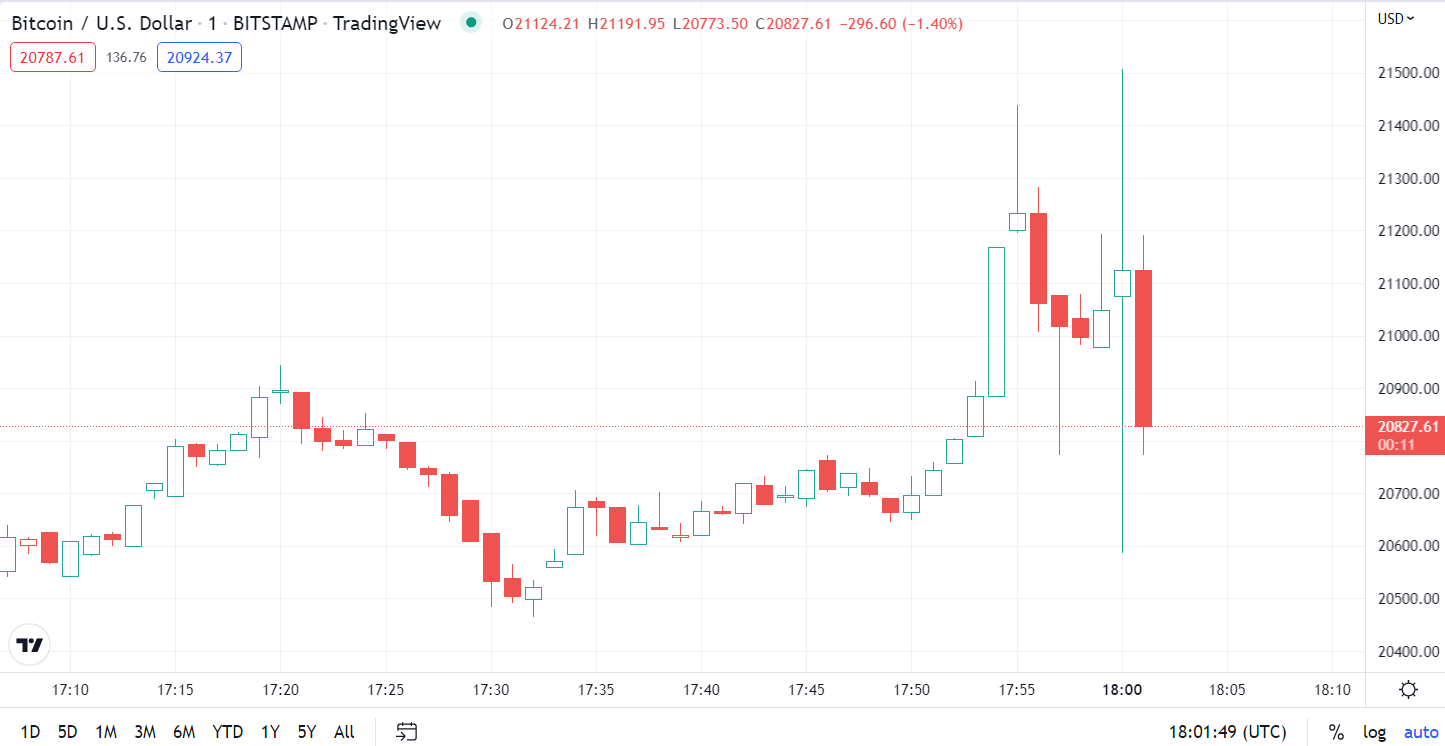 The Fed was widely expected to hike rates more aggressively after the Consumer Price Index (CPI) posted 8.6% year-on-year growth, a significant upside surprise for the market.
The central bank's increasingly bullish policy towards riskier assets like bitcoin is widely considered to be the main headwind.
The Federal Open Market Committee (FOMC) said in its statement that it remains committed to cooling inflation, and now expects the rate to rise to 3.8% next year.