Armaan Shirinyan
Bitcoin Returns to the $21,000 Range, Offering Some Hope for Investors
The selloff in the cryptocurrency market pushed the price of the first cryptocurrency below its 2017 all-time highs, putting huge pressure on the entire market. The market was not expecting such a strong dive, especially below the "unbreakable" $19,000 support, but thankfully, BTC is back above the $20,000 range.
The unexpected surge was largely driven by a lack of selling volume on centralized exchanges, as most retail and institutional investors surrendered during the weekend trading session when the bitcoin network suffered a massive $7 billion loss.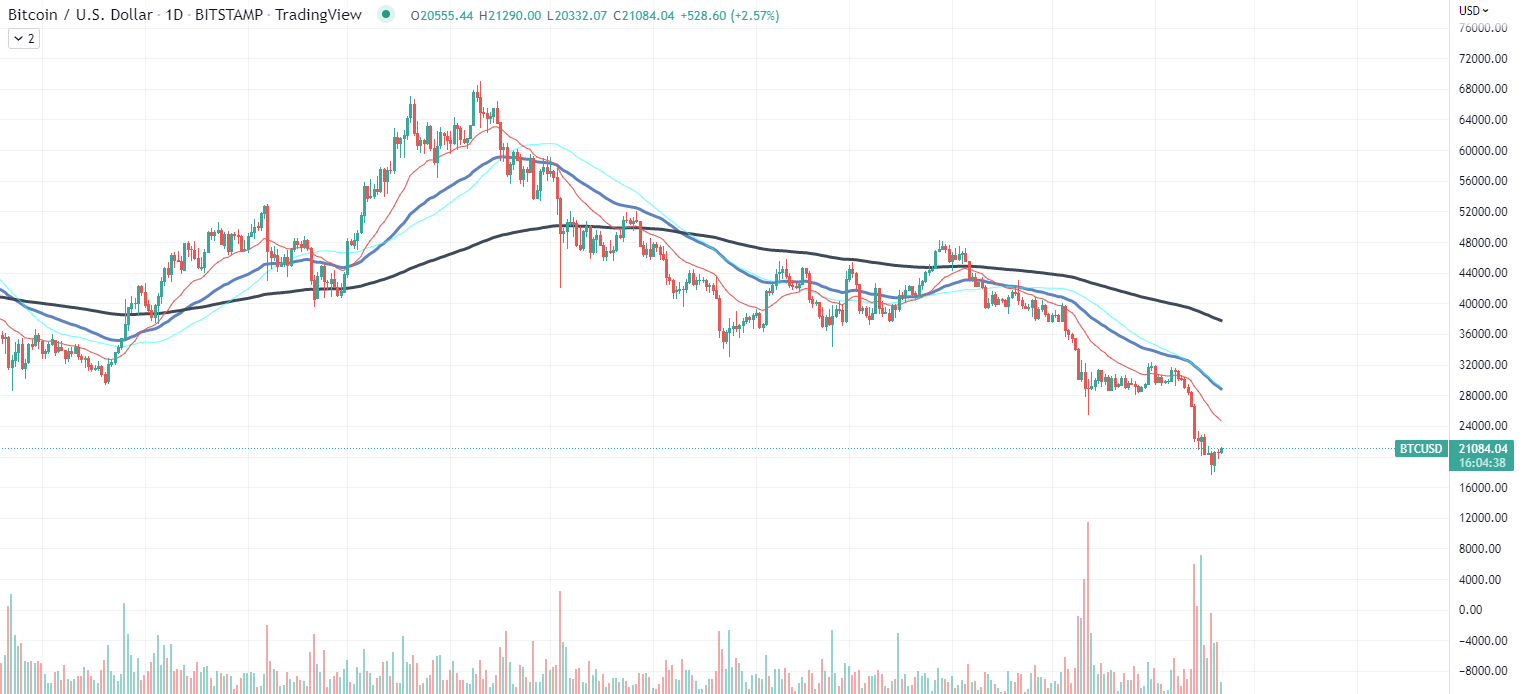 In yesterday's trading session, bitcoin broke the short-term resistance at $21,000, but then quickly returned to $20,000, closing at $20,555. Thankfully, traders pushed the price of the orange coin further, making it eligible for a more upward move in the future.
Unfortunately, the volume profile shows that most market participants are still unwilling to invest significant funds in the market, as fear still lingers among them. According to the liquidation volumes from institutional investors such as Three Arrows Capital, Celsius and others, a likely upcoming short-term rally will be initiated by retail traders holding a knife to the market.
As mentioned earlier by U.Today, altcoins are on the rise as traders seek more volatile market exposure to maximize their profits while the cryptocurrency is bouncing.
Positions such as SNX and STEPN or even Celsius are showing 100% returns in less than 48 hours, attracting more investors than Ethereum, which has moderately traded in the past three days. Shown 10% return.
At press time, bitcoin is trading at $21,180.