The cryptocurrency market has continued its uptrend after yesterday's correction.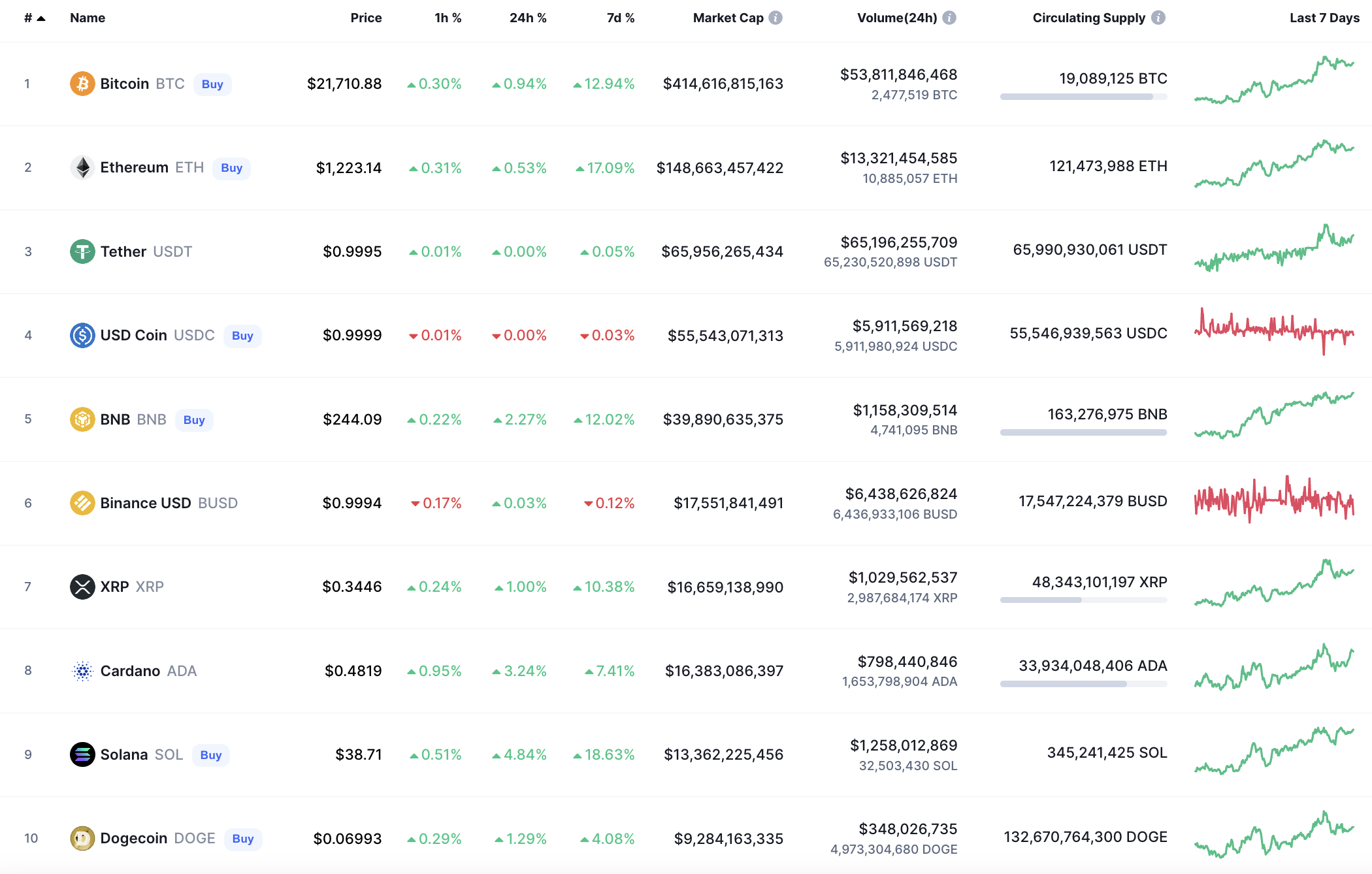 BTC/USD
Bitcoin (BTC) is up 0.85% in the last 24 hours.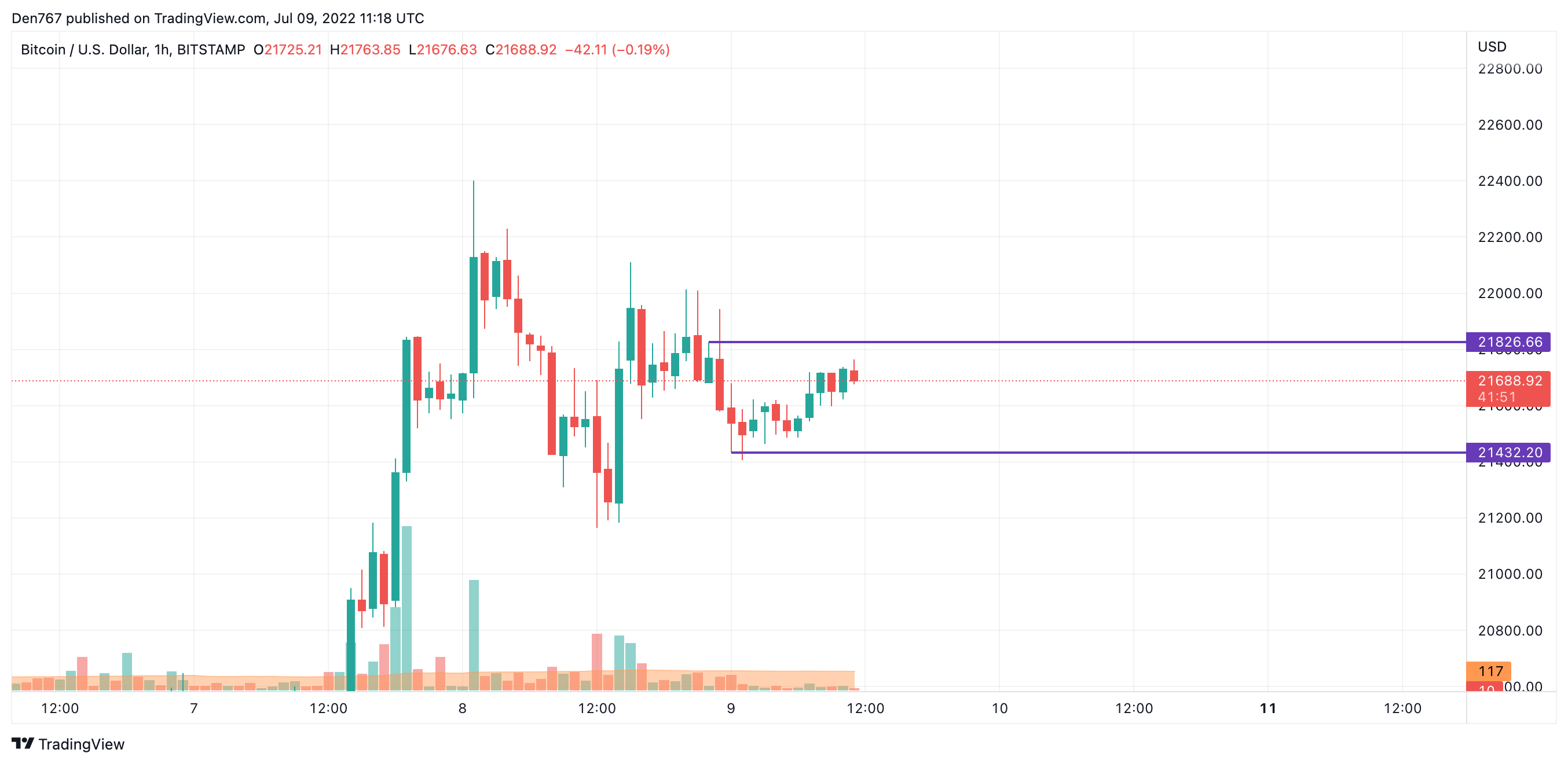 On the local time frame, bitcoin (BTC) is trading between the $21,432 support and $21,826 resistance formed by a false breakout.
For the time being, the price is close to the upper level which means a test of the $22,000 mark can be expected soon.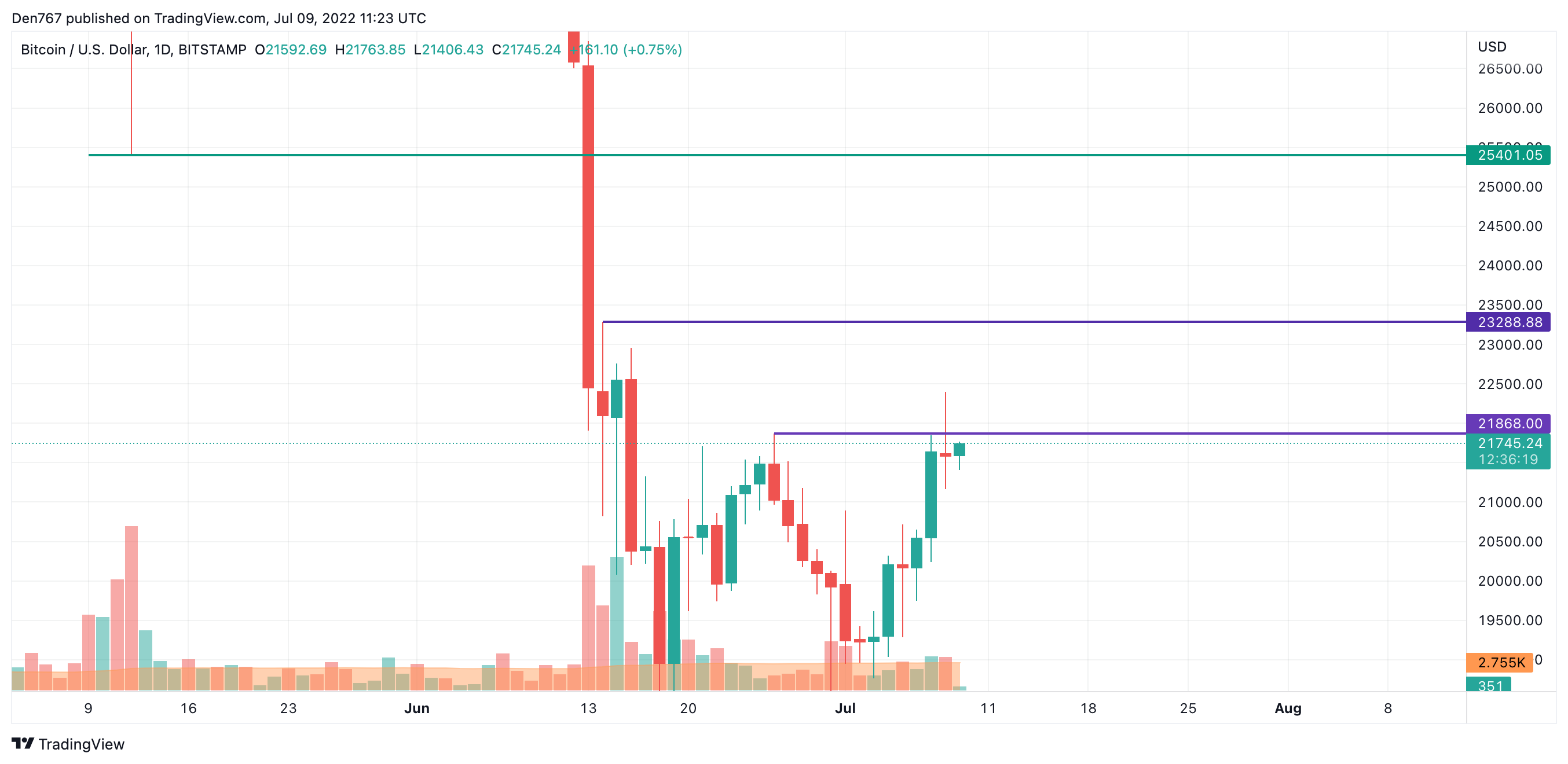 On the larger chart, bulls held bitcoin (BTC) rate above $21,000 yesterday, confirming a possible further increase. If the development continues at the $21,868 level by the end of the day, then next week around the $22,500 area could be the prerequisites for the main crypto to watch.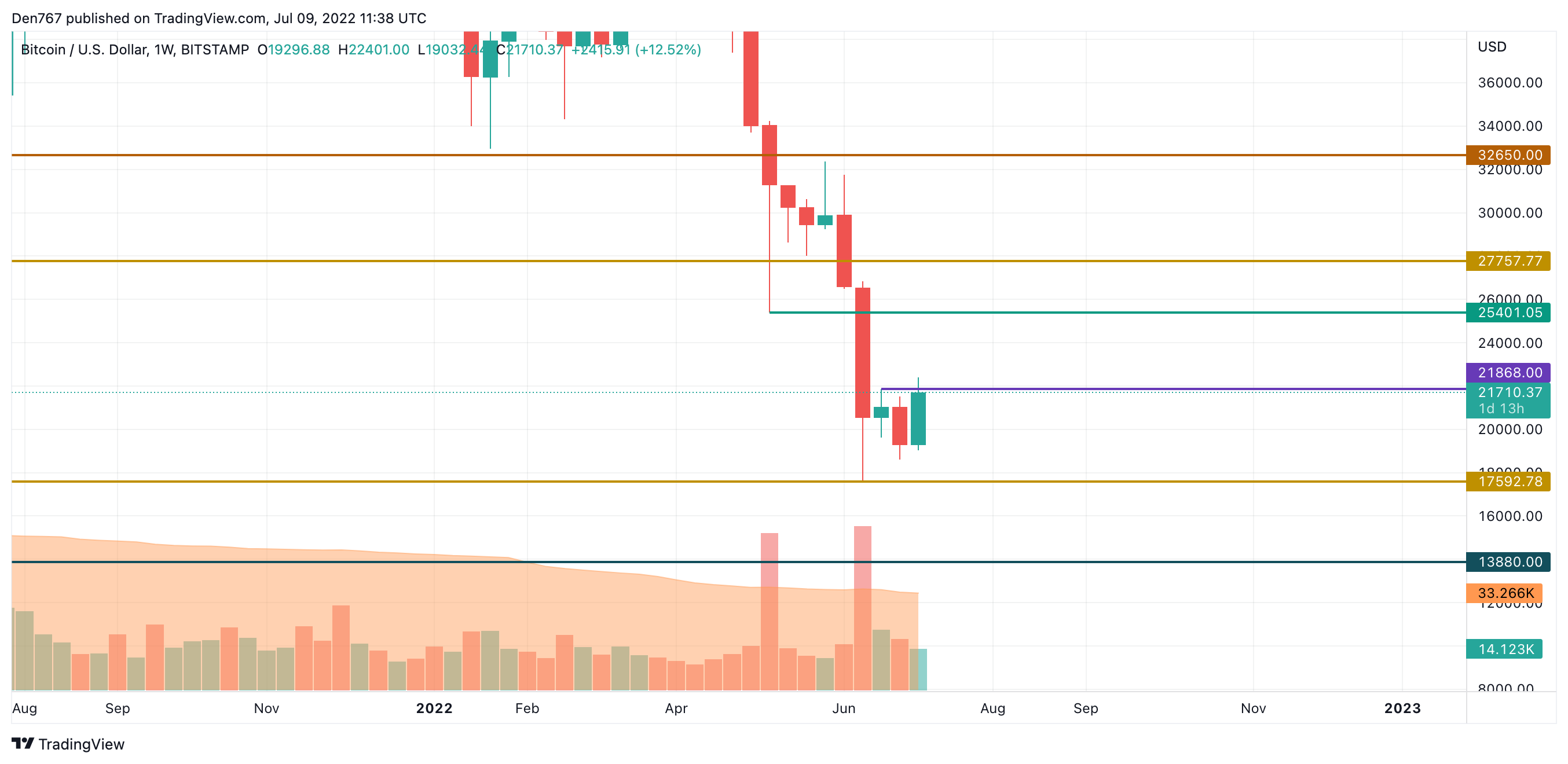 From a medium-term perspective, Bitcoin (BTC) is about to absorb the previous candle. If the bulls can take the initiative by the end of the week, traders can expect a rise to the $24,000-$25,000 area. However, it may take time for this to happen.
Bitcoin is trading at $21,699 at press time.